You have great plans to extend your current property. You are fully aware that space design and planning are two crucial factors you can't afford to get wrong. From deciding how much storage space is enough to whether having safety features is necessary, you may start to feel overwhelmed by amount of details that need to be dealt with. You never have to walk this path alone as GreenTree Construction is here to help. Find out how our team can be of service to your upcoming construction project:
Construction & Renovation Services that We Offer in Manhattan
Neighborhoods that We Serve in Manhattan
Since our inception, GreenTree Construction has been offering a full line of construction and renovation services for both residential and commercial clients in Manhattan. We service a wide range of neighborhoods in Manhattan, including: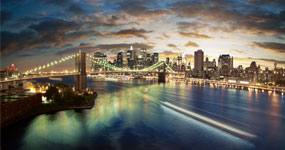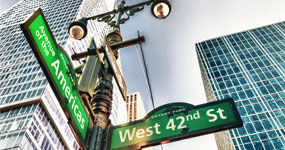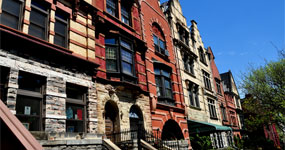 What is the GreenTree Construction Advantage?
For starters, we take the saying "two heads are better than one" to another level. Our team of professionals consists of contractors who are extremely experienced in remodeling and have come together to apply that knowledge and experience to provide excellent construction services. At GreenTree Construction, Inc., we understand that many clients are concerned about their budgets. That's why we strive to offer the most cost-effective solutions to meet their needs.
After assessing our clients' needs, we will provide ample samples and design drafts ahead of time. In fact, we will provide as much information as possible to our clients so that they fully understand the process of the construction project. Our clients are well-informed before they sign any official documents. You will love the fact that we are also able to extend special offers such as senior citizen discounts, military discounts, and more.
How to Visit Us at GreenTree Construction, Inc.
If you live in Manhattan, you will love how easy it is to get to our office in Little Neck. When you see Panera Bread or Chipotle Mexican Grill, you are extremely near to us. Below are some useful driving directions for your reference:
Start: Manhattan
Start driving from W 83rd St and Broadway
Get on NY-9A N and continue driving on it
Take I-95 N, I-295 S and Cross Island Pkwy to Horace Harding Expy in Queens
Take exit 32 from I-495 E/Long Island Expy
Drive to Little Neck Pkwy
End: 54-40 Little Neck Parkway Suite 2 Little Neck, NY 11362
Whether you plan to renovate your kitchen or want to upgrade your home's siding or roofing, you can schedule a no-obligation, free consultation session with us to find out how we can serve your needs. Email or call us at (888) 619-2677 today!